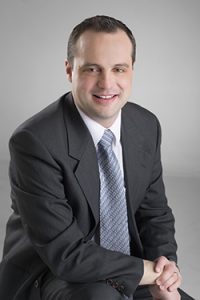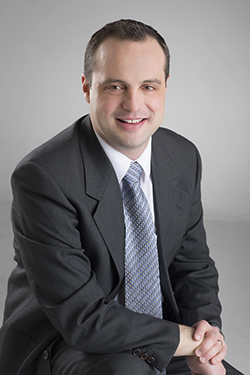 WIN PACKER – P.E., LEED AP
PRESIDENT
Win Packer graduated from Utah State University in the field of Mechanical Engineering. Win chose the consulting engineering field because of his enjoyment interacting with people and members of diversified design teams. In his words – "I didn't want to be stuck in a cubicle think tank for 50 hours a week designing some small piece of a rocket." Match his people skills with his engineering and design skills, and you receive a very talented and motivated mechanical engineer team member.
Win Packer swiftly excelled, and in 2004 earned the position of partner and part owner of WHW Engineering, Inc. In 2012 Win was appointed President of WHW Engineering, Inc. and serves as the Principal Engineer.  Win values engineering and developing HVAC and plumbing systems that balance maximum environmental sustainability, building comfort, and system dependability. Win's ability to consult with clients, building owners, facility departments, and the installing contractor has allowed him to design and engineer HVAC and plumbing systems that integrate with the visions and expectations of each party involved. Win has capitalized on this ability to design and engineer many premier projects throughout the region.
Internally, Win leads by example. He is supported by talented staff engineers, drafters, designers, and support personnel. His knowledge and experience is used to oversee the computer analysis of buildings to determine load requirements, compliance to State energy codes, LEED requirements, and engineering of innovative energy conserving HVAC systems. He has an extensive feel on organizing the different areas of the design process to output a complete and accurate mechanical design.
Win adopted sustainable design practices early on in his career. He became a LEED Accredited Professional in 2006, and has leveraged his research and knowledge to design and engineer many LEED certified projects. His approach to sustainable design goes much further than published energy consumption guides from equipment manufacturers. His philosophy is to try and design systems that maximize energy efficiency, without sacrificing performance, reliability, maintainability, and overall life cycle cost.
In his very limited free time, Win enjoys spending time with his wife, their daughter, and their two sons. He is also an avid fly fisherman and has many times been on the road late at night to feed this habit.
Win has an open door policy and is always willing to consult about future, present, or past projects.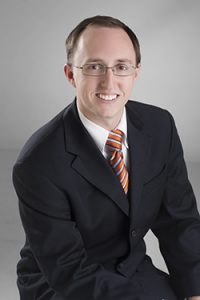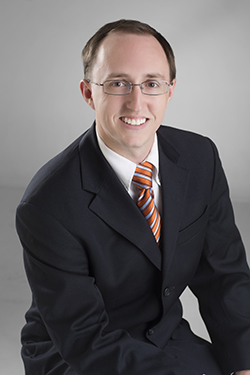 BRAD LASH, P.E.
SENIOR ASSOCIATE
Brad Lash started with WHW Engineering, Inc. as a mechanical engineering intern, and utilized this working position to put himself through engineering school. Brad graduated from the University of Utah with a Bachelor's of Science in Mechanical Engineering. In 2010 Brad came back to WHW Engineering, Inc. as a Project Manager. In 2017, Brad earned the position of Senior Associate. He prides himself on his ability to coordinate with other members of the design team and owner to deliver a quality product that everyone can be proud of.
Brad has managed multiple projects of varying sizes and complexity, from small furnace replacements to full building HVAC designs. Brad has experience with energy modeling and uses this knowledge and experience to help the owners and design teams make smart, energy conscious decisions. He also has experience designing LEED and Energy Star rated buildings.
Brad loves spending time with his wife and 3 daughters. He is an avid soccer fan and never misses a Real Salt Lake home game.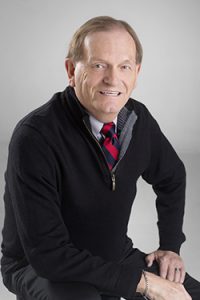 STEPHEN WADSWORTH
PRINCIPAL EMERITUS
Steve has over 40 years of consulting engineering experience after graduating from the University of Utah. He started his career with J.P. Redd and earned his stripes by working swing and graveyard shifts as an onsite refinery engineer. Steve eventually served as President of J.P. Redd before deciding to open WHW Engineering, Inc. Throughout WHW Engineering's 27 years in operation; Steve has never lost touch with the needs of individual clients. If you talk to Steve for 5 minutes, you will believe you have been friends for years. His laugh is contagious, many people call him up simply to tell him a joke and get him laughing. He is a very open leader, and his staff enjoys coming to him for advice on both engineering projects, and general life issues.
Steve's people skills are matched only by his real world, front line consulting engineering knowledge and skills. He has gained a reputation for engineering and designing systems that impress both administrators and facility personnel. His philosophy on design is to maximize building thermal comfort, while providing easily maintainable, low life cycle cost systems. He has extensive experience in the program, project management, engineering for mechanical, HVAC, plumbing, and utility system projects for governmental, educational, institutional, and recreational facilities. His qualifications include project definition, scope, negotiating, engineering for the preliminary, schematic, final design, and construction inspection. Specific skills include: specification writing, analysis for code compliance, cost estimating, design analysis, value engineering, and project coordination.
One of Steve's main strengths is his ability to study and design central boiler and chiller plants along with the associated distribution systems. Throughout his career, Steve has designed many new, as well as renovations to existing plants and distribution systems. Steve has also completed many studies and reports of underperforming or aging central systems. He has become a trusted voice in determining systems that best meet the demands of each specific campus.
When Steve is not working, you will find him enjoying time with his wife of more than 43 years. Most of their summer free time is spent in Wyoming where he enjoys both fly fishing, and teaching his grandchildren how to fly fish.
Steve is always available to chat.